Strategic Consultancy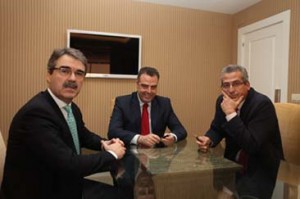 The contribution that this Department can make through projects undertaken in the field of strategic planning are:
Improve competitiveness.
Facilitate development and growth.
Incorporate medium-term perspective.
Creation of new capabilities.
Increase the level of innovation.
Incorporation of best working methodologies.
Professionalize  management.
These projects must be defined bespoke to the interested company and jointly with it, in such a way that a working plan is structured together with a series of objectives completely personalised to the specific case in question.
These types of consultancy activities are aimed at improving the company's level of sales through better knowledge of the market, more effective management of its sales department and the application of techniques and tools of both an operational and strategic nature which permit a greater level of success within the marketplace, together with client satisfaction.